What would a credit score for your online security look like? This a key question anyone who works in the cloud should ask, especially if they utilize a software as a service platform like Microsoft Office 365. With this subscription program, you get access to the Office products along with OneDrive and Skype. In addition, Microsoft offers e-mail and social networking services via Exchange Service, SharePoint and Skype for Business.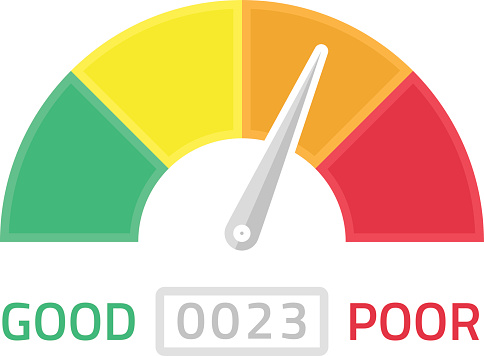 The small business owner trusting his or her critical data to this online partner can't help but wonder how secure it really is, which is why this technology pioneer introduced their new security analytics service called Microsoft Office 365 Secure Score.
What is Microsoft Office 365 Secure Score?
Microsoft refers to the Secure Score program as a credit score for security. This analytics system looks at the various security configurations you choose – and there are quite a few options to consider and calculates your risk factors based on those choices.
First, it analyzes what features you use in 365 such as:
OneDrive
SharePoint
Exchange
From there, it assesses the different settings you choose and the various activities you enjoy then compares them to a core configuration developed by the masterminds at Microsoft. The baseline is the best security practices available. The score issued by the analytics platform tells you how well you are doing in comparison. For example, your current configuration may take advantage of 85 protective options out of a total of 310 available based on what programs you use and how you use them.
The Score Analyzer will also provide you with a list of ways you can improve on that score and leverage the top security factors right for you.
Why is Secure Score Important?
Working online puts you at risk if you don't take the proper precautions. It's just that simple. In 2013, there were 621 confirmed security hacks and 47.000 incidents. That number is growing each year.
Microsoft recognizes these risks but understands the need for users to have control over their security settings. Secure Score shows you have to utilize the built-in security features available in Microsoft 365, so you get the most out of the program and reduce your organization's risks. It even customizes the suggestions based on your online behavior.
With Secure Score, you can evaluation your risk and slowly make the changes necessary to keep your data secure. Each recommendation made to you by the Score Analyzer mitigates a real threat. The panel shows you exactly what problems may occur and what configuration helps neutralize them efficiently. You also get to see how your score compares to the overall average secure score.
Secure Score is available to any Office 365 Business Premium or Enterprise subscription holders, as long as you have administrative privileges. Checking your score on a regular basis helps you figure what you are doing – or not doing in some cases – to protect your data. The goal is to show you how configuring key features in Microsoft Office 365 will improve your security.