Showing posts from tagged with: TechBytes
Posted by Nadia Friedmann in Business IT Blog | 0 comments
22.09.16
Some smartphone battery-charging myths die-hard. One of them is that allowing your phone to charge all night is a good idea. It isn't. Frequently charging your phone is also a bad idea, believe it or not. Why? Ions traveling from the electrical outlet to the battery cause wear and tear on the battery, which in the long run reduces your smartphone battery's lifespan. The New York Times published an article reporting that frequently charging Li-Ion batteries "accelerates corrosion". Another bad battery-charging charging habit? Using the wrong charger, not meant for that phone model, as it will be delivering electricity in the wrong capacitance or voltage, which, again, is hard on your smartphone's battery.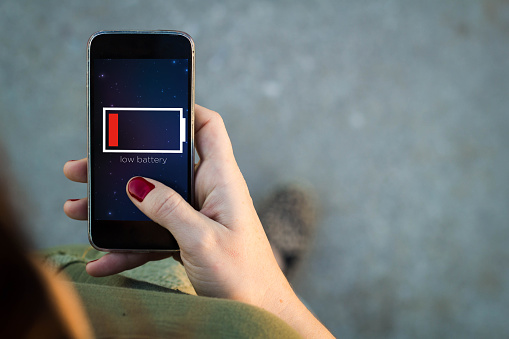 Below are some battery-charging tricks that will extend your battery life:
Only charge when your battery gets to 50%. This will cut down on the frequency with which you charge your smartphone battery, and will also keep you from letting it get too low or die, which is equally as bad for it. This will add years to your battery life, if you aren't the type to "trade up" every year. If you are, this is still a good habit to get into, kind of like not riding your car brakes.
Use the correct charger. As already mentioned above, you will want to use the charger that came with your smartphone. Microsoft confirms that using the wrong or faulty hardware for phone charging is a bad idea.
Turn off unused apps or features to save battery life. A good trick for saving smartphone battery power is to turn off those power-draining apps that aren't being used. Battery Saver for Windows 10 phones works to constantly inform you of what features you can power off in order to conserve battery juice. It will also help you to optimize your phone's settings for ongoing battery power savings.
Don't let your phone overheat, i.e. overcharge. Letting your smartphone get overheated due to overcharging it is also a bad idea. One tip on this point is to seek out a less powerful charger for the same model, as that's a common cause of smartphones overheating. iOS, Android, and Windows devices have lithium ion batteries which can corrode at a rapid rate if they are charged too frequently and/or overheat.
Restart or reboot your device. Restarting iPhones, in particular, can help to cut down on the battery drain. How you do this is simple: Just turn your iPhone off using the slide to power off feature, and turning it back on again to load the system software. This will reset features and apps, if you aren't sure how to cherry pick the ones you want disabled.
Have Questions? Call an IT Expert
If you have questions about battery charging tips and tricks, Centralized Solutions is the leader in providing IT consulting in USA. Contact one of our expert IT staff at (844) 832-4277 or send us an email at info@centralizedsolutions.com and we will be happy to help out.
Posted by Nadia Friedmann in Business IT Blog | 0 comments
12.09.16
A new bit of ransomware known as 'Fantom' has been discovered by Jakub Kroustek of AVG Technologies. Fantom tricks users by dropping an executable file onto infected devices named a.exe. The file poses as a "critical update" for Windows, with a 2016 copyright from Microsoft included for an added appearance of legitimacy.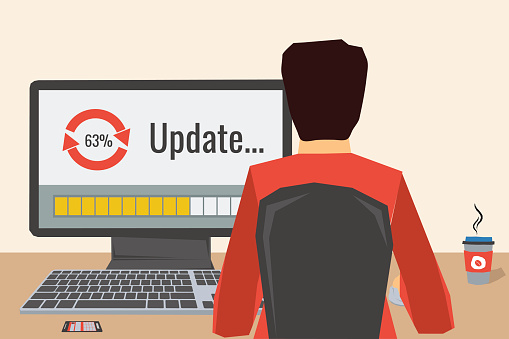 Once activated, the ransomware generates a replica of the Windows Update screen, complete with percentage meter and a reminder not to turn off your computer. The user can't switch screens once the "update" starts. While the screen informs the user that the "update" is being configured, the virus is quietly encrypting the user's personal data. The virus targets a wide array of file extension, and a '.fantom' file extension will be appended to infected files.
The virus then generates a random AES-128 key, which gets uploaded to the malware's command and control center. When the "update" completes, users are greeted with an HTML file that explains in broken English that their files have been encrypted, and the only way to get their data back is to pay the hacker for the decryption key within a week's time.
This is not the first instance of Cybercriminals using fake Windows Updates to fool victims. A scam was uncovered last May that involved users being told that their Window's licence key had expired, and to call a specific number to have it reactivated.
As with any type of malware, the best defense against Fantom ransomware is to avoid visiting unknown websites or clicking suspicious links.
Is your business protected against malware threats? Contact us today at info@centralizedsolutions.com or (844) 832-4277 to find out how we can help. We're the trusted IT experts for businesses in USA.
Posted by Nadia Friedmann in Business IT Blog | 0 comments
02.08.16
Postcard marketing is an effective and inexpensive way for businesses to connect with their target audiences. Because so many businesses have shifted advertising efforts to focus on internet marketing almost exclusively, people are getting less "snail" mail and are more apt to read the mail they receive, such as marketing postcards. However, there are things you can do that can make your postcard marketing efforts even more effective. These are a few prime examples.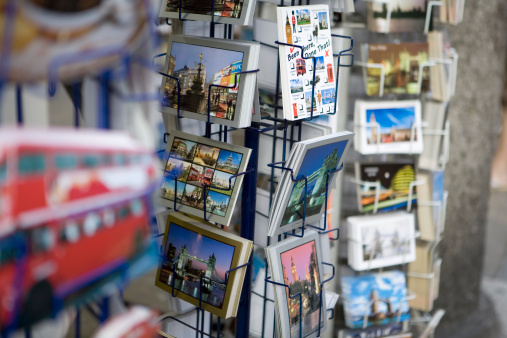 Make Your Postcard Visually Appealing.
Visual appeal includes the use of eye-catching images, bright colors and clear messaging. Avoid being too noisy and skip the clashing colors that scream 1980s advertising methods. Make sure you only use high-quality photos and that the images on your postcard are relevant to your business.
Be Clear. Be Brief.
Keep your message short, succinct and sweet. The more difficult your message is to understand, the less likely it is to resonate with your audience. Use positive action words and keep your message light and friendly at all times. Postcards do not have a lot of room. This is your opportunity to prove that Shakespeare's statement "Brevity is the soul of wit," is accurate.
Use Space Wisely.
A postcard may not seem like a large amount of space for advertising, but it's bigger than many business owners realize – especially if you make an effort to make use of all the available space.
Drive Traffic to Your Internet Resources.
Postcards are great and highly effective, but you have to keep sending them out in order to continue getting the desired results. Sending customers to your Instagram, Pinterest, Facebook or Twitter pages gives you the opportunity to reach out to them and really connect day after day after day. You can also send them to your website for more information about your organization and your email, where they can ask you any questions, or voice any concerns they may have.
Tell Your Audience What You Want.
Use a straightforward call to action that lets them know exactly what you want them to do. Leave no ambivalence in your statement. Tell them to call your office, stop by your showroom, visit your website, or sign up for your mailing list. Tell them the one thing that is most important for them to do and drive that message home.
Have a Specific Goal for Your Postcard.
Before you even begin your efforts to use postcards for marketing, it is essential to have a specific goal or purpose in mind and dedicate every aspect of the postcard toward achieving that goal. This includes the design, the message, and even the colors and fonts used in creating the postcard. Have a plan and make sure your postcard promotes that overall goal.
Centralized Solutions is a driving force in all things related to information technology. Contact us by (844) 832-4277 or email @ info@centralizedsolutions.com to learn how we can help you prepare your business for the future using a combination of tried and true advertising methods along with some more technologically advanced offerings as well.