Posted by Nadia Friedmann in Business IT Blog | 0 comments
From less stress to more leisure time to greater revenue, we all measure value in different ways…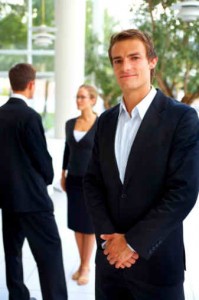 Value takes more than one form, from greater revenue to less stress to more leisure time, we all measure value in different ways. But one thing's for certain: managed IT brings value in a multitude of ways – giving you the ability to:
Feel confident knowing you're secure against disasters, security breaches, or equipment failures.
Rest assured knowing you're investing in your people – allowing them to operate more efficiently.
Gain peace of mind knowing you're able to maintain a positive public image without technology issues bringing you down.
Ultimately, the ideal implementation of technology will be invisible – you use your systems to get work done without hassle. Above all, computers should work quickly, easily, in the most reliable manner – making everyone's job easier without distracting your staff members.
Wouldn't it be nice to get through the workday without any technology-related issues and go home at 5pm?
Centralized Solutions is here to help you value in a multitude of ways through properly managed IT that prevents stress, gives you more leisure time, and helps you boost your bottom line. Call us at (844) 832-4277 or send us an email at info@centralizedsolutions.com for more information.
We manage all of your technology to bring you the value you deserve – helping you operate better than ever before as we:
Provide support for applications: We'll make sure all applications are properly licensed and configured to avoid any issues or legal liabilities.
Create a business continuity plan: We'll create a business continuity plan that reduces stress levels and reputational damage in the event of disaster.
Maintain any and all hardware: We'll maintain any and all hardware to avoid wasted time and high support costs due to unreliable hardware.
Be available for support requests: We'll be there to provide support, advice, and guidance so technology never hinders your day-to-day operations.
Determine an appropriate budget: We'll help determine a budget that's ideal for your needs, in order to save you costs/prevent unexpected expenses over the years.
Safeguard against viruses, malware, and hacking: We'll keep your company safe against costly cybercrime that could otherwise leave you riddled in debt.
Centralized Solutions delivers value in a multitude of ways: managing your IT properly to avoid situations that damage your reputation, customer trust, and of course, your ability to operate.
We take the stress out of technology so you can focus on what's important: running your business.
Good IT management is a huge part of good business management. Make the right choice. Choose Centralized Solutions. Call (844) 832-4277 or send us an email at info@centralizedsolutions.com for more information.
Tags
:
TechBytes